In 2001 Dorothy and I moved onto our first boat "Katy", a 26 foot wooden houseboat, and began what was "The Voyage to Become Captain Jim Studley". She served us well as our home for two years. At which point we got "Victory", and later our son, "Sailor". We lived happily on board and got involved with the local "pirates". This page is a bit of a scrapbook of that fateful journey that ended on January 2nd 2016 when she was sunk by a williwaw.
The Riverboat "Victory"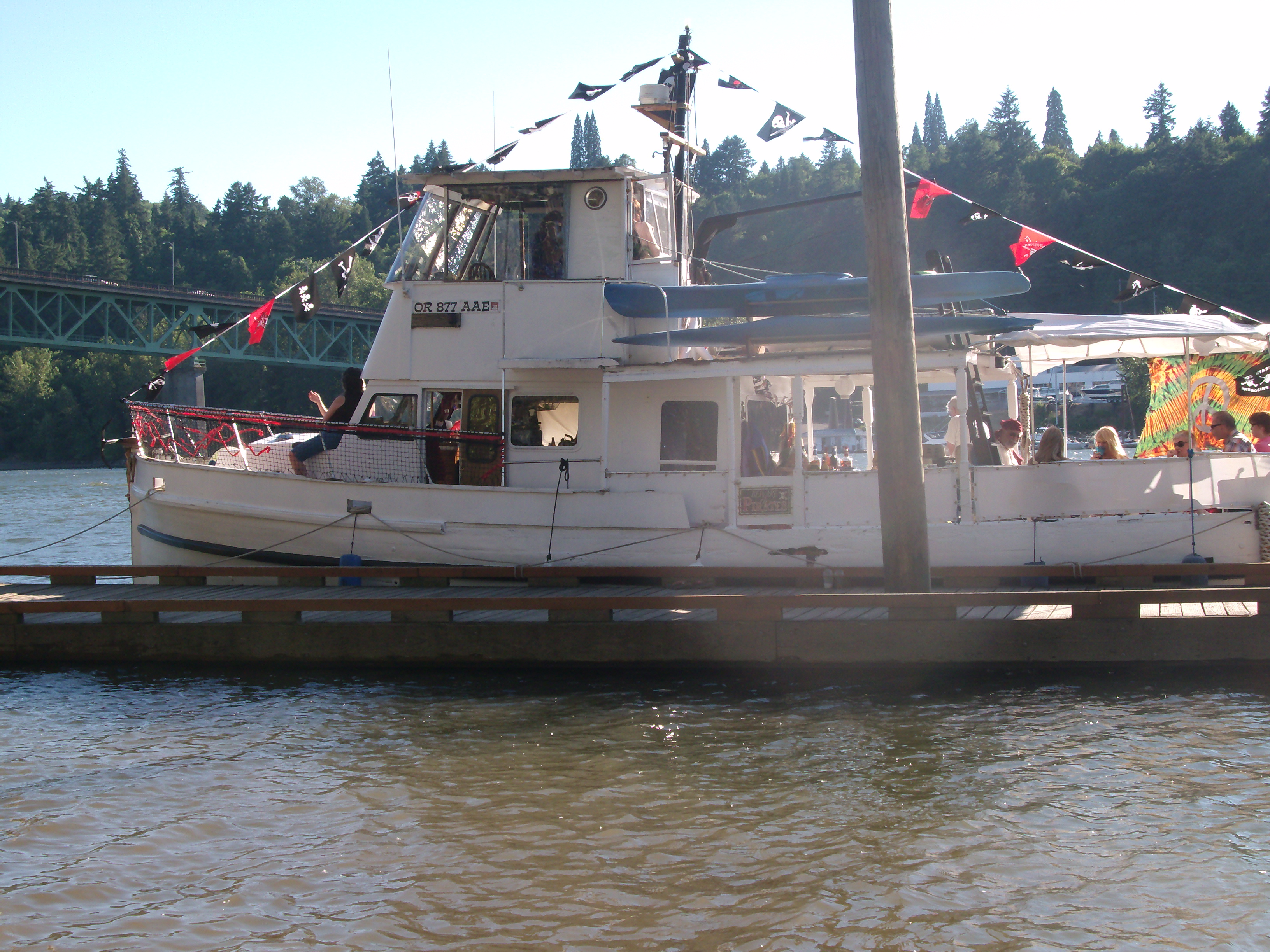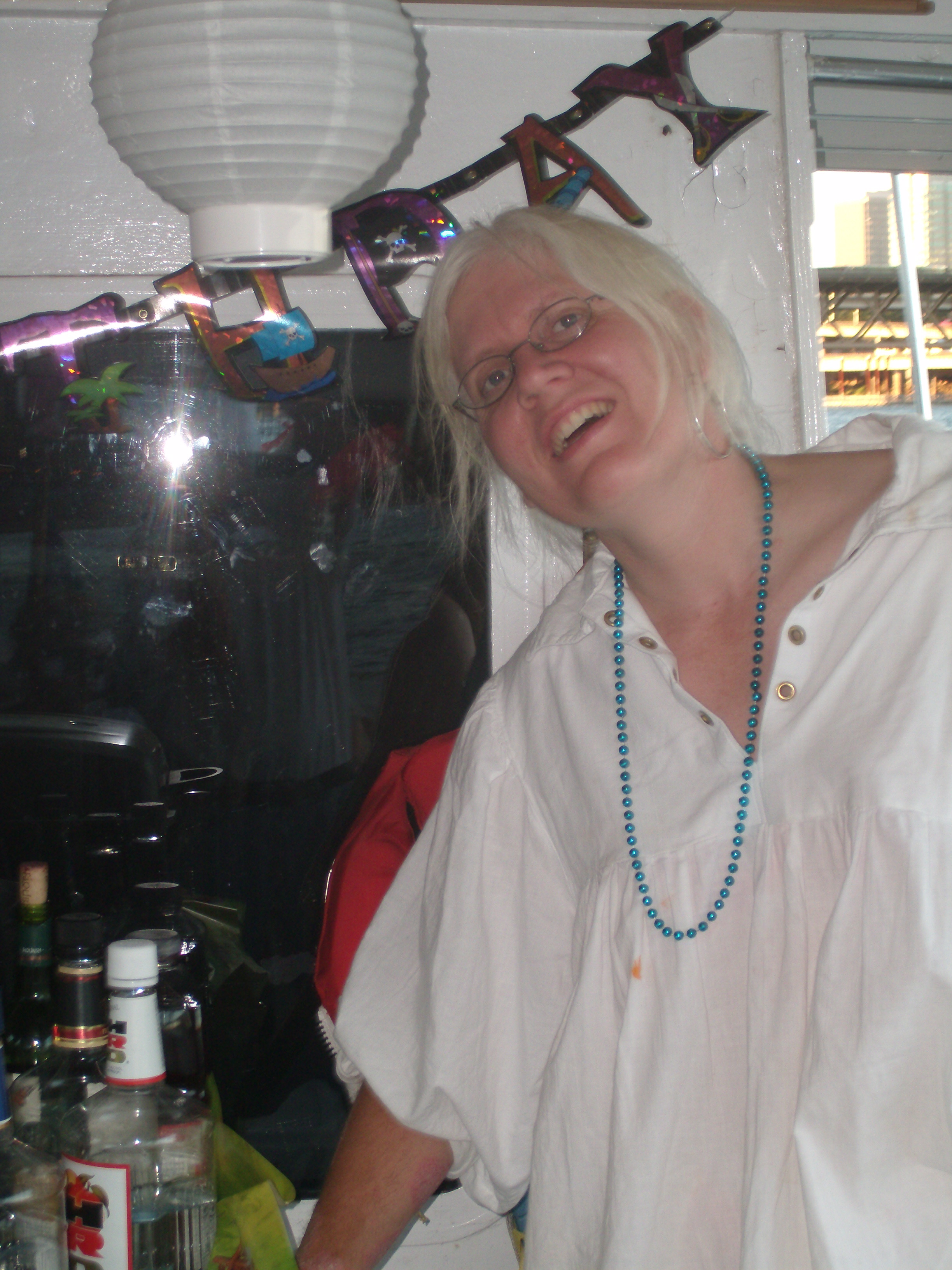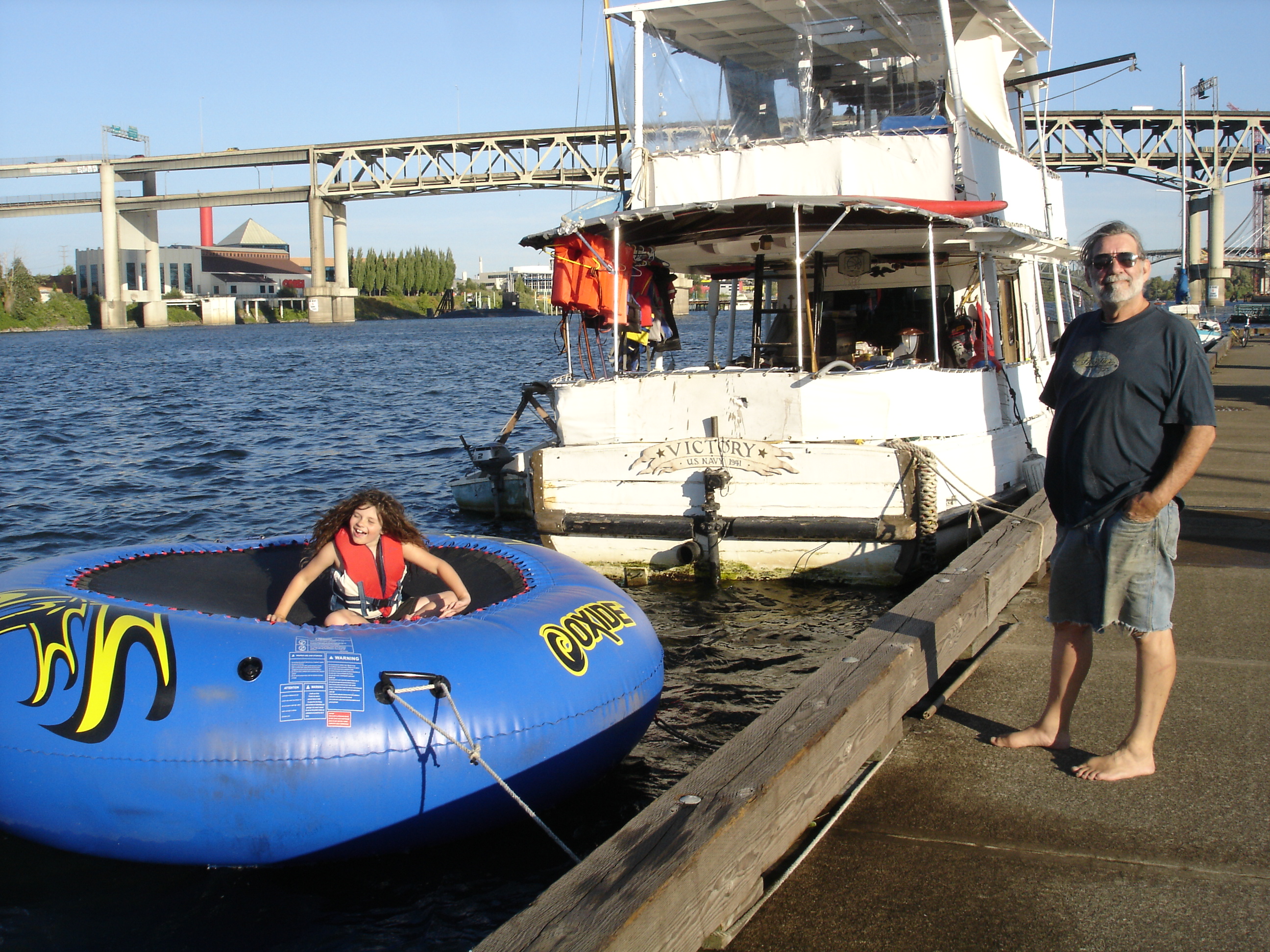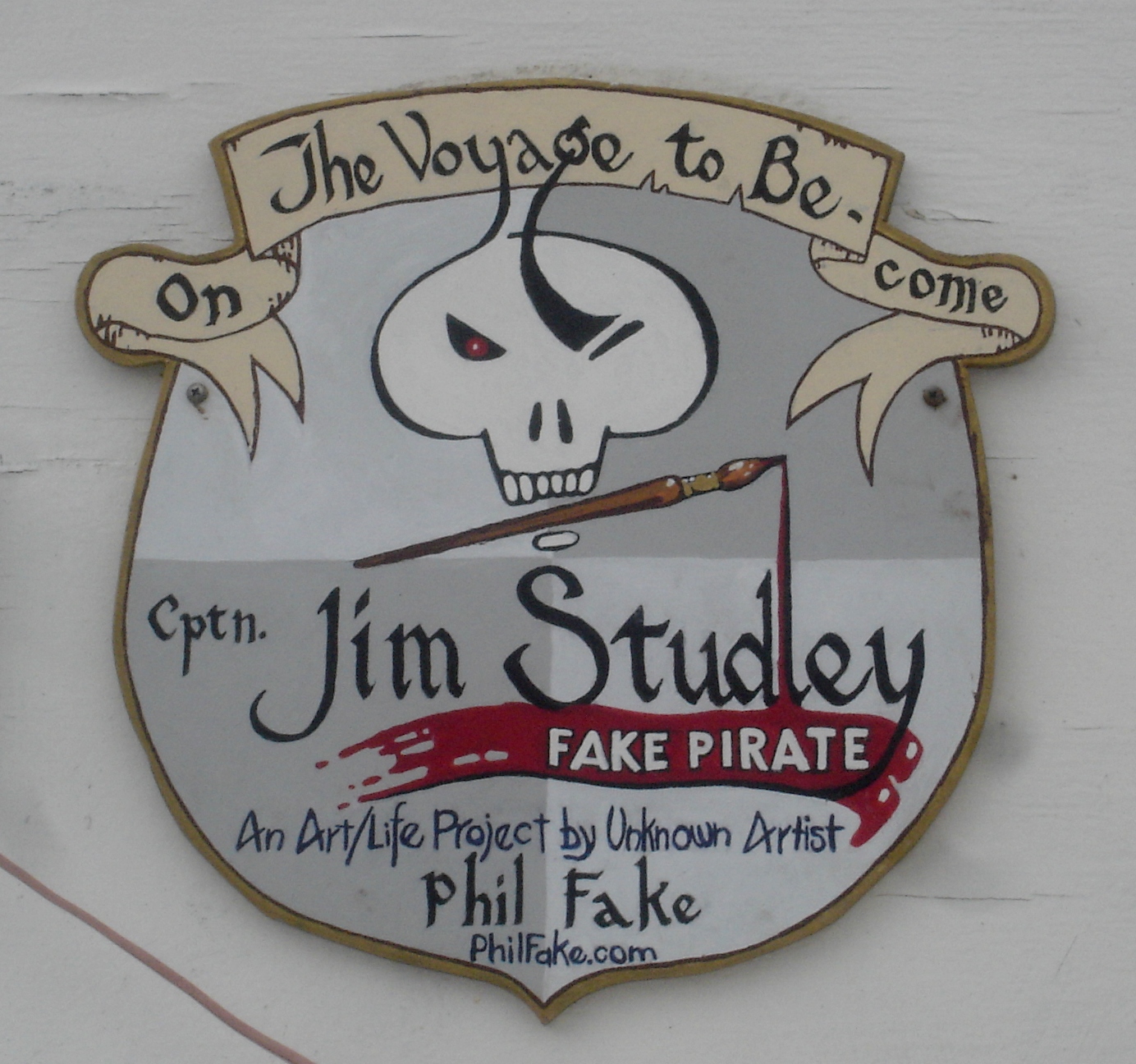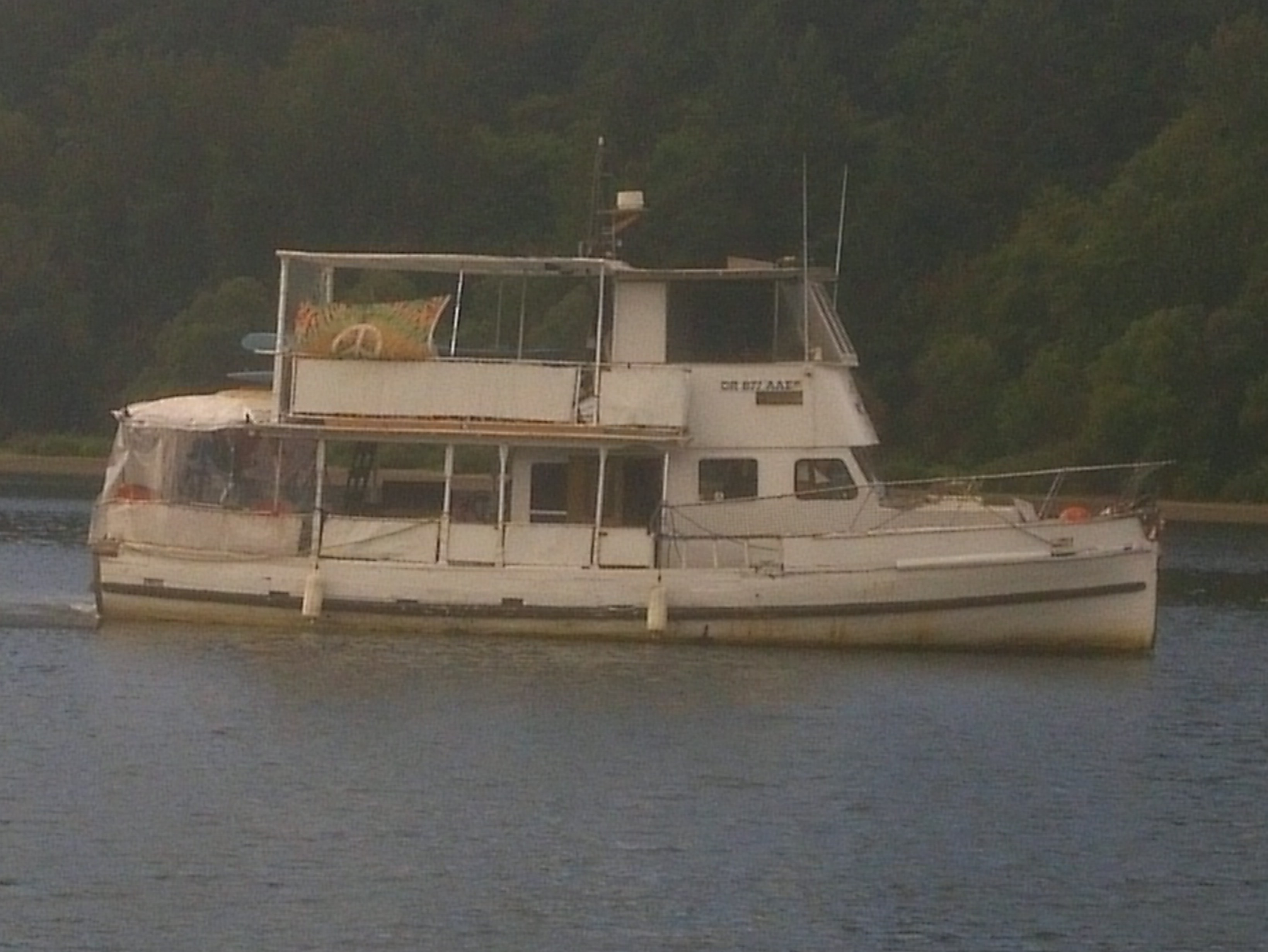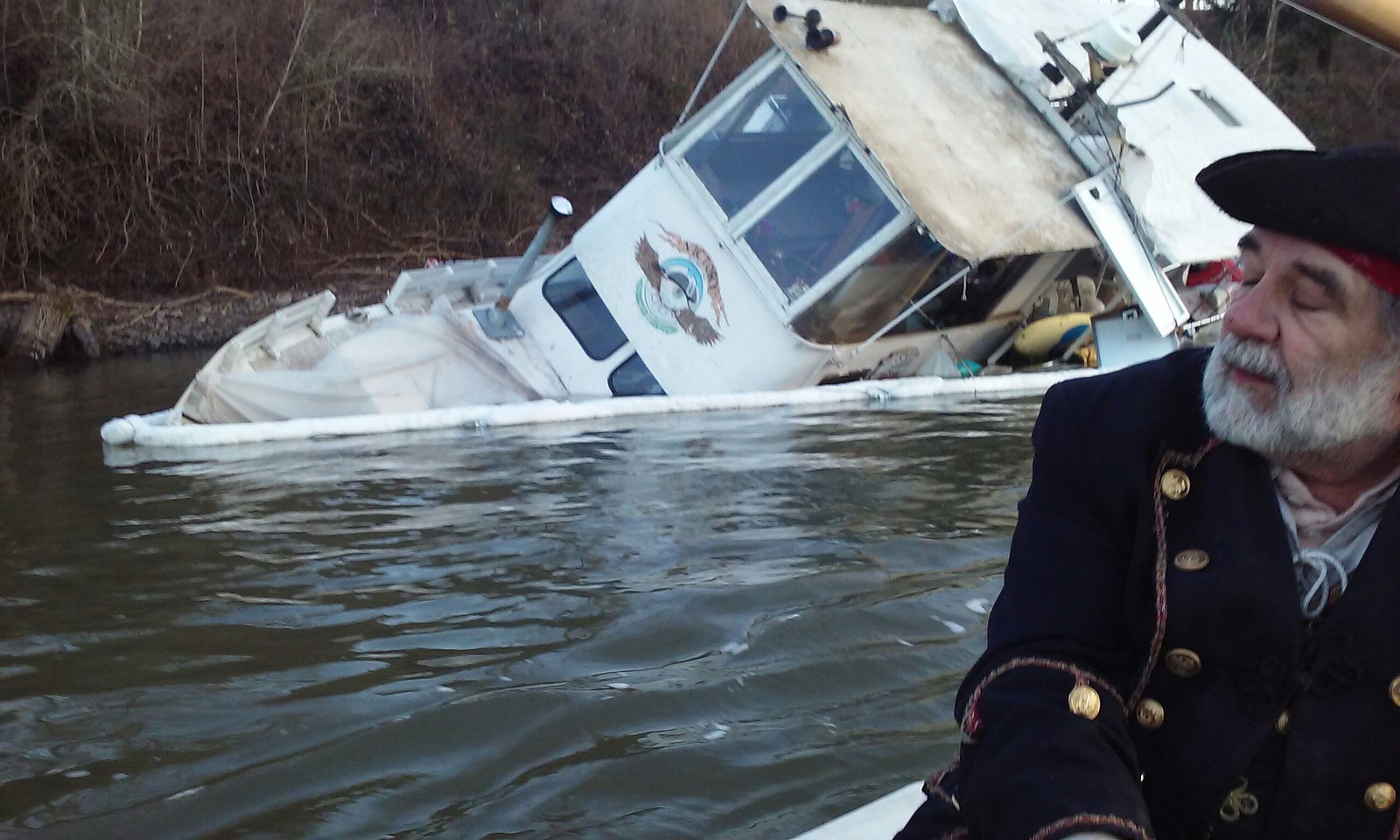 Ahoy Mates!
On January the second 2016, a fifty mile an hour williwaw blew Victory over onto her side
thus ending "The Voyage to Become Captain Jim Studley".
I had left the night before so there was no one aboard.
But she could not be raised in one piece.

So we opened a gallery in St. Helens.
We kept it open for a year, and then moved to Rainier.

15 years in the making, the exhibition told the story of our adventures
as live-aboard boaters on the Willamette River.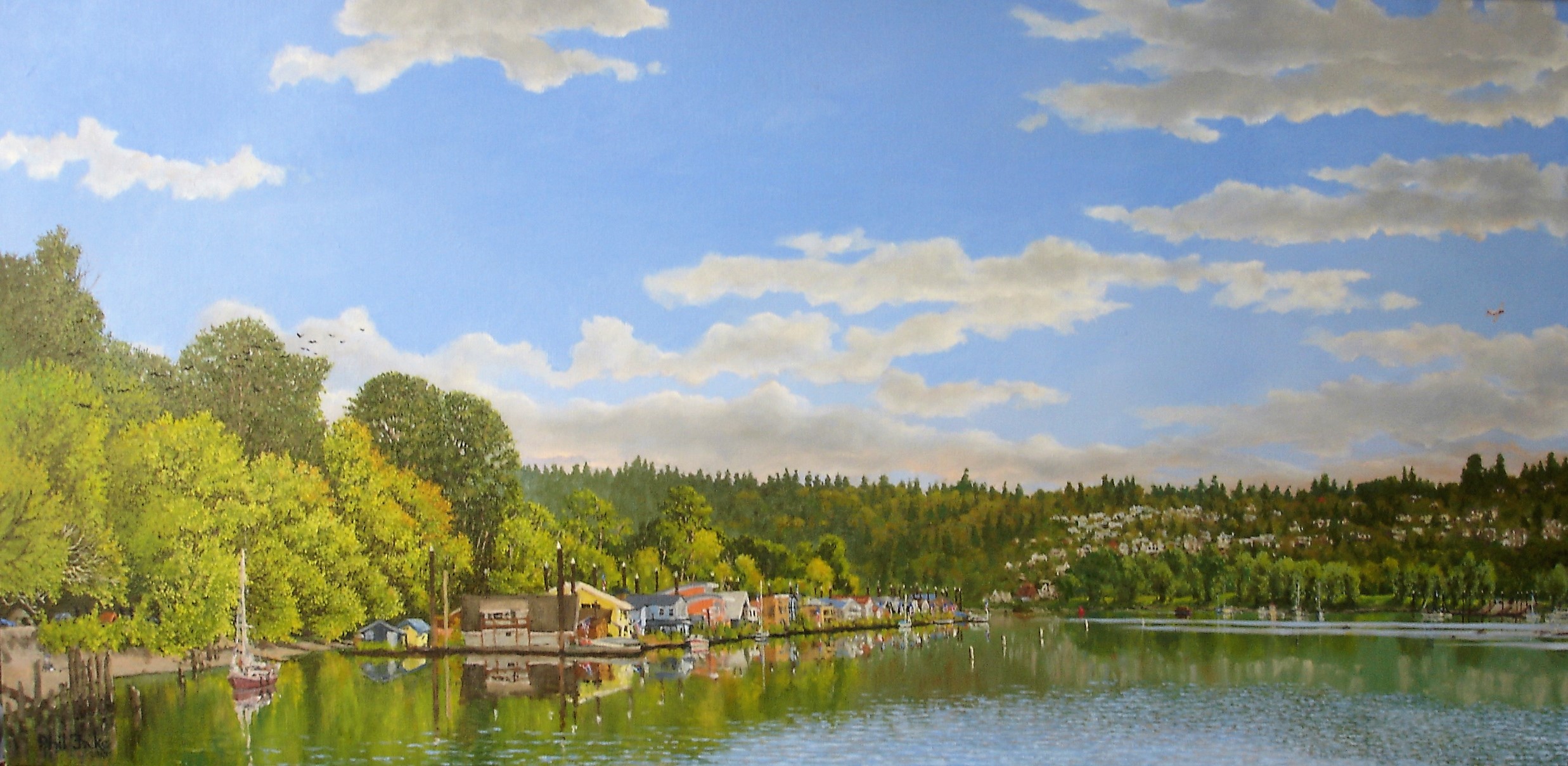 The conflict between "pirates" and the 'other' factions
became the subject of this painting Willamette River Pirates
It is the last painting completed aboard Victory
before the sinking.


Follow this link to the OPB site where
"Think Out Loud host Dave Miller interviews river artist and self-described pirate,
Phil Fake aboard his ship, Victory."